Former elementary teacher
After 26 years teaching kindergarten and first grade, I found my new passion.
How beautiful your sandaled feet, O prince's daughter! Your graceful legs are like jewels, the work of an artist's hands.
Song of Songs 7:1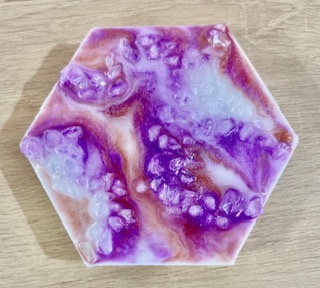 Purple Geo
You really need to see the sparkle on this piece. Chipped glass, gold paint and a resin coating make this really shine!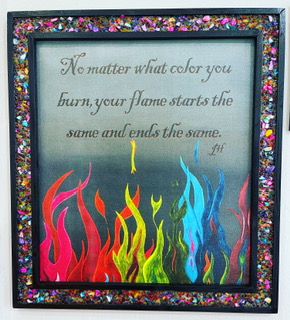 Flame
The painting & phrase were created by Joseph Hagan. Custom framed by Les Mackey of L.E.M. Creations to bring out all of the beautiful colors.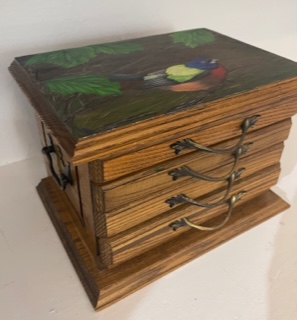 Bird in the Woods Box
This is an antique, 4 drawer jewelry box that we painted a colorful bird on. Each drawer has unique compartments.