Former elementary teacher
After 26 years teaching kindergarten and first grade, I found my new passion.
How beautiful your sandaled feet, O prince's daughter! Your graceful legs are like jewels, the work of an artist's hands.
Song of Songs 7:1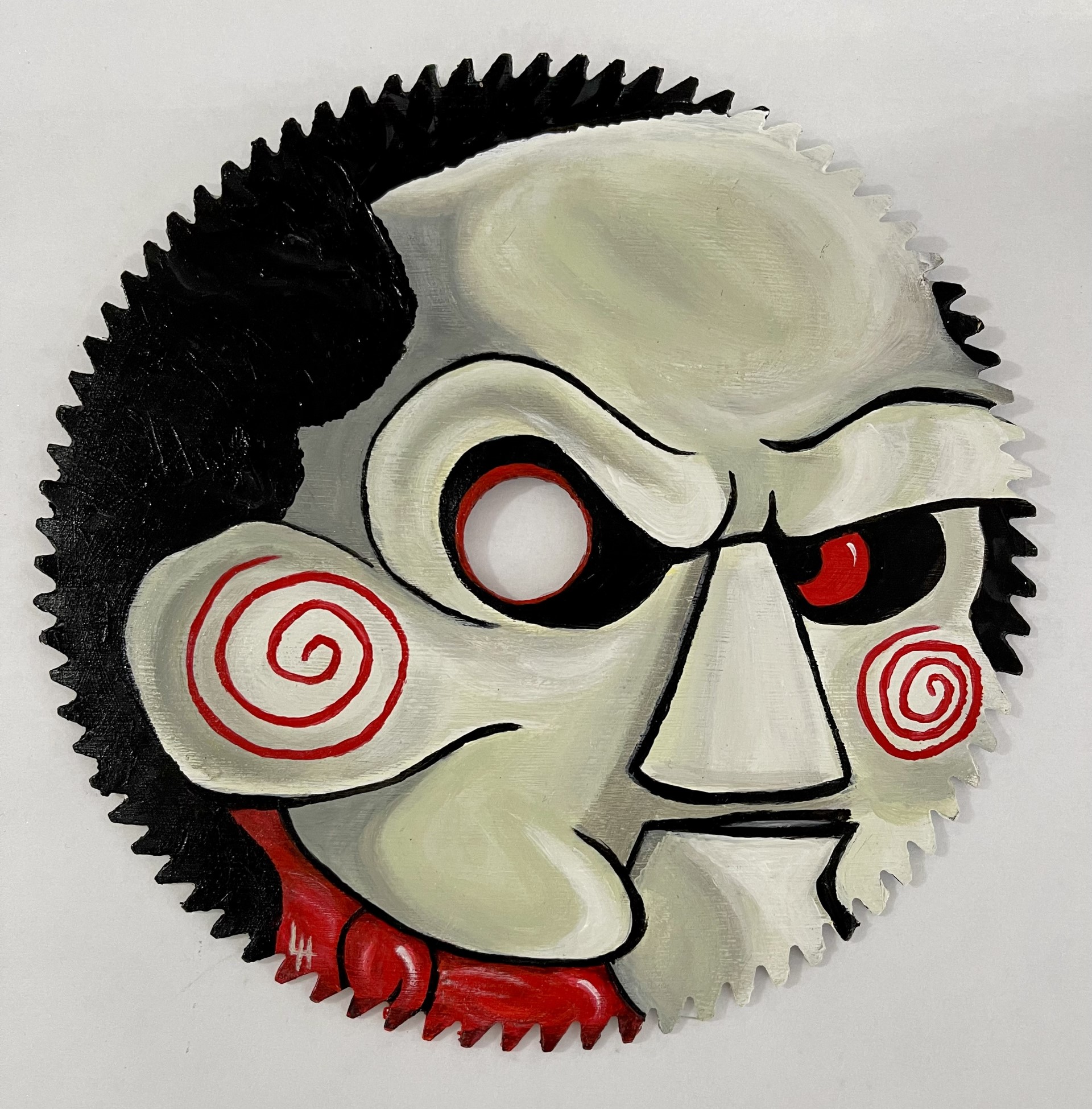 Jigsaw---------- JUST SOLD
This is a representation of the movie character Jigsaw on a 7-1/2' saw blade.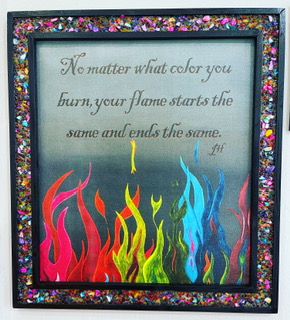 Flame
The painting & phrase were created by Joseph Hagan. Custom framed by Les Mackey of L.E.M. Creations to bring out all of the beautiful colors.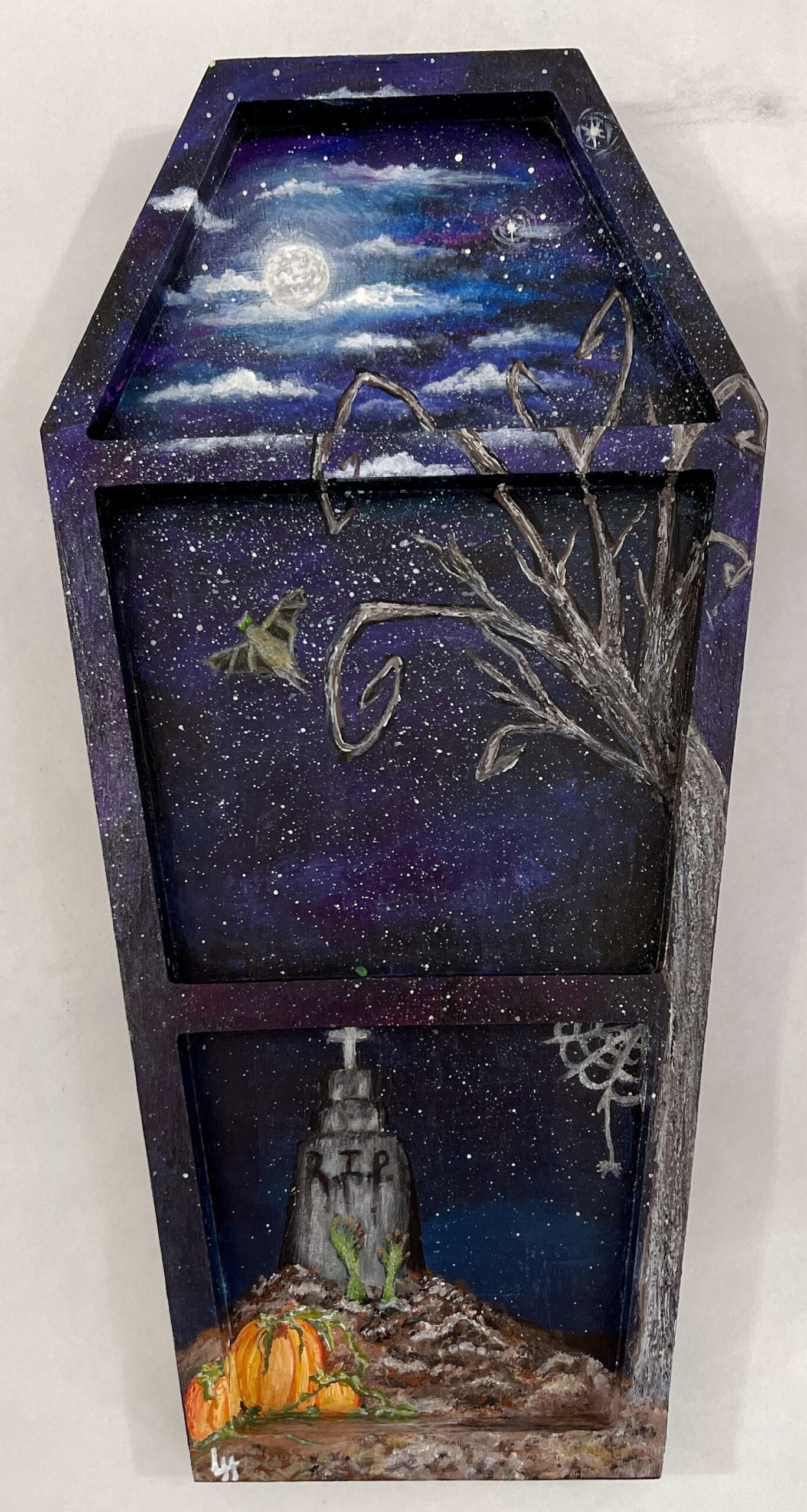 Graveyard at Night
This is a small wooden coffin depicting a scene of all the things that come out at night.